FOUR STAR EXPERIENCE
ABOUT OUR HOTEL
Discover the essence of Mediterranean relaxation and leisure at the
stunningly renovated four-star Margadina Lounge Hotels, where
guests are welcomed with a sleek new style that offers modern
comfort and luxurious tranquility by the coast. With its distinctive
architectural shape, unique interior and unobstructed views across
the sparking blue sea, the Margadina is a defining landmark that
stands proudly in the center of Ayia Napa resort. Whether you are a
honeymooning couple desiring pool or seaside lounging or a family
seeking access to the vibrant entertainment of the town, the
Margadina gives you a world of options for a beautifully memorable
Cyprus holiday.
YOUR HOLIDAYS AWAIT
A GLANCE AT RELAXATION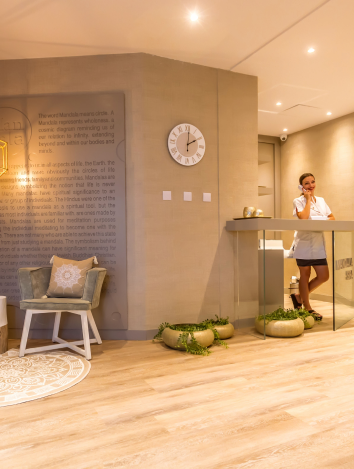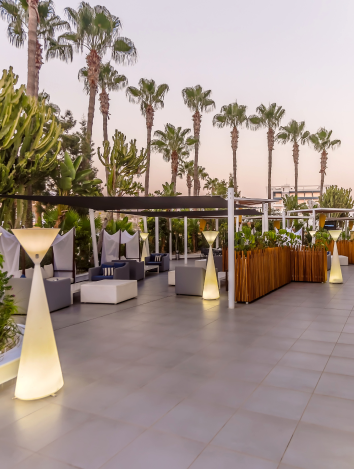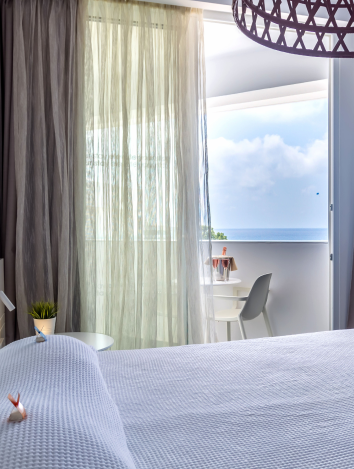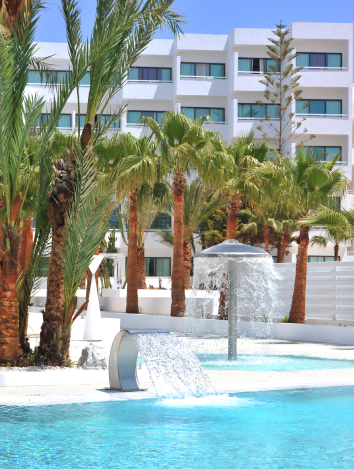 DRINKING AND DINING
AL FRESCO CUISINE
The hotel's main restaurant welcomes guests for breakfast, lunch and
dinner buffets in a contemporary and fresh interior that extends out
to the gardens for the ultimate in al fresco dining. The authentic
stone pizza oven is the highlight for live cooking and fresh, made-to-
order food. The rich buffets include themed menus, local cuisine,
international dishes, and options for special dietary requirements –
with other more specialised dietary requirements catered to upon
request. Lunch and dinner are completed with an extensive wine
selection and attentive service.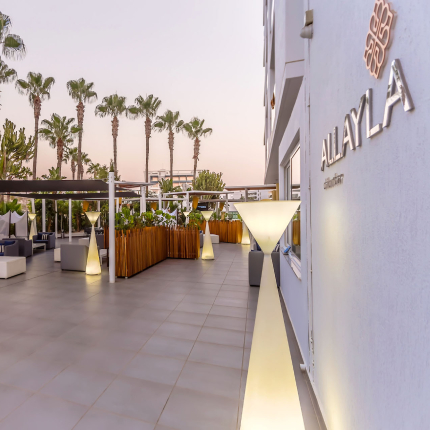 TREAT YOUR SELF
MOMENTS WELL SPENT
Enter the indulgent world of Mandala Spa and experience the best of luxury pampering. Our spa facilities can help extend the relaxing vibe of your holiday with a range of balancing and beautifying treatments.
ELEVATE YOUR STAY
AWARD OF EXCELLENCE
We are proud of our many awards of excellence and aim for the highest guest satisfaction.